Inevitably, whether through inflation, supply chain disruptions, global political turbulence, or other 'Force Majeure'—change hits—suddenly and without warning. When this happens, insightful CEOs need to pivot towards the must-do work and the must-have roles connected to that work. This practice will enable precision in any business transformation but is especially important during times of forced change.
It is imperative that every CEO knows which roles are most critical so that they can ensure the right people stay in the right jobs.
Do you know the 20 roles in your company that will drive 80% of the value?
This question is challenging for many CEOs to answer in steady market environments, and it can become next to impossible to answer in a turbulent one. This is where Talent to Value™ comes in.
Talent to Value is a process that uses targeted analysis to focus on the fewest, most impactful points of value creation. It allows leaders to clarify the work and roles required to realize that value.
Unsurprisingly, many of our clients come to CEO.works when facing turbulent times. We are a transformation-enabling company—we work with organizations undergoing all kinds of change and are well-versed in the subject. We help our clients build the capabilities required to survive and thrive through challenging times and beyond.
How Critical Roles can drive value—fast
One client, a North American Beverages company, came to us with a problem. They knew what their future sources of value would be, but were facing intense market pressure and did not have the ability to invest in growth without taking cost out. In their words, "We need to obtain deep insight into the rationale of cost take-out decisions as well as the strategic ambitions of our business to ensure we cut the fat while protecting and building the muscle."
Instead of completing a vague benchmarking exercise, an even more ambiguous 'ratio of people to revenue' analysis, or a by-the-book 'spans and layers'—which would result in headcount reduction according to the organizational hierarchy—this client came to us for an innovative solution.
Together we anchored around getting precise alignment on the value agenda, which would double EBITDA in 3 years. This was followed by a structural review of the organization, which uncovered significant redundancies in the supply chain and finance functions. We leveraged theTalent to Value process to enable the CEO to laser in on the Critical Roles at the company which would be the most impactful tomorrow, as well as the ones which were redundant and 'leaking value' today. In doing so, we helped him create his Critical Roles List.
We generated $80M of value for our client in just four weeks. More importantly, we helped them ensure precision in their cost saving efforts. We also removed redundancies without impacting the critical sources of future value. Eighteen months later, the client EBITDA had grown by 1.5x - putting them well on track to meet their 3-year EBITDA goal.
External pressure meets budget cuts
Another client, a PE-owned women's clothing brand, faced external industry pressure due to shifts in the retail industry—significant budget cuts were on the immediate horizon. The company needed to find a way to pivot towards areas of growth. The most significant source of growth for this business was e-Commerce sales, but our client had a nascent e-Commerce channel.
We partnered with them to complete a rapidTalent to Value mobilization plan in less than one month. This would allow the CEO to define an optimal restructuring plan and pinpoint the work and Critical Roles required to build e-Commerce while their physical retail footprint lessened.
The importance of Critical Roles
The Critical Roles List, highlighted in the above examples, enables success for our clients and serves multiple vital functions:
It creates a clear picture of future value and allows CEOs to understand what they need to prioritize now vs. later to achieve medium- and long-term goals.
It enables the mobilization of strategy. Strategies are just words on a page without people in critical roles taking action.
The Critical Roles List highlights places where CEOs need to support and monitor.
And finally, it highlights the roles in which CEOs need superior talent.
After our work together, our clients are not only able to survive but thrive during transformations of all kinds. Talent to Value enables them to definitively answer the question:
Do you know the 20 roles in your company that will drive 80% of the value?
Reach out to us at info@ceoworks.com if you would like to be able to do the same.
---
Written by Shefali Salwan & Megan Blouin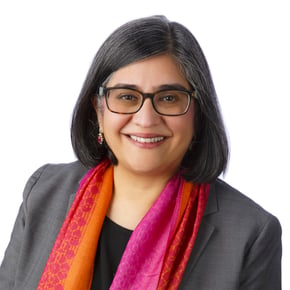 Shefali Salwan
As a coach and advisor to C-suite leaders, Shefali has decades of experience in HR and is the head of the CEO.works Talent to Value Academy.