Disruptive change has people nowadays looking to companies to save their lives—if not the world. In the last couple of years, that has generated a rich and diverse set of fresh business opportunities for private equity (PE) firms in crucial areas of society like healthcare and technology. Even before these new opportunities began emerging, the number of potential value events PE firms were managing across their portfolios had exploded. That makes it imperative that the firms' leaders become much more efficient at mobilizing value delivery in each and every asset in their portfolios.
Can we capture this newly emerging, totally unanticipated value we see right in front of us—while we accelerate delivery of the value we have already underwritten in our deal theses?
One PE executive came to me with this question recently. His American-based firm was looking at the possibility of creating a fully integrated, inter-state health insurer and services provider for seniors. The idea was to roll up health insurers at the core, then leverage three adjacent networks to create an all-in-one "seniors health ecosystem". The resulting enterprise would be a multichannel combination of three healthcare-related B2C networks (insurance, services, retail) and a data-based B2B operation.
A network of local insurance brokers offering customized, multi-brand insurance plans (including coverage for hospital, medical, prescription drugs, dental, vision, hearing, etc.)
A network of healthcare service providers (including doctors, hospitals, pharmacies, labs, and other diagnostic and treatment services); and
A network of pharmacies and medical retailers for prescription and non-prescription medications, medical devices, and durable medical equipment.
Investment thesis estimated revenues could potentially double the size of the firm in five years. I suggested we start by nailing down the main chunks of work to be done to access the value latent in this "health ecosystem" agenda. In discussions with the firm's leadership team, we settled on:
Insurance M&As, including integration
Organic growth
Non-insurance businesses
Technology platform
Data
The roles immediately adjacent to the work to be done in each of these five areas would be absolutely critical to success—as would be the platform. It had to seamlessly connect customers/patients, providers, retailers, and insurers. It had to give network partners access to the tools for growth—from plan documents and marketing to onboarding, certification, and support. It had to abide by privacy regulations and properly collect and bundle anonymized data from across the platform for reuse/resale to interested corporate and scientific parties. The size of this opportunity, the technology investment, and the work to be done were not insignificant.
This was their wakeup call: the firm would have to get much more efficient at mobilizing value delivery in each and every asset in their portfolio.
Undaunted, the leadership team wisely reviewed what was happening at the most important "value hotspots" of each of their assets:
Was demand significantly increasing—or decreasing?
Was new alpha emerging—and where?
Was value leaking—and why?
What work, if any, had to be fast-tracked—or sidelined?
What resources had to be reallocated?
The answers to these inquiries gave them some insight into where resources would have to be reallocated, and talent redeployed across the firm in the near term. No portfolio company CEO, regardless of how much of a rock star they might be, can make value happen on their own
Mobilizing value is a team sport, not a solo marathon.
That left them with a choice. They could continue operating with their current capabilities. Or they could invest in and accelerate the development of the very specific and dynamic set of value-making capabilities necessary to win. But exactly what capabilities did they need where—and when?
I'll share how they answered that question in my next article.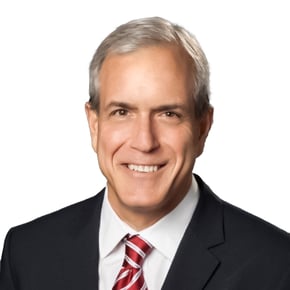 Bill Allen
Bill Allen, Senior Partner with CEO.works, has spent 20 years in CHRO roles with three listed companies (AP Moller-Maersk, Macy's Inc., Atlas Air Holdings). This Fellow of the National Academy of Human Resources has lived nearly one-third of his career outside the United States and counts his corporate "hometown" as PepsiCo.