Is it possible to scale global startups fast enough when windows of opportunity are tight and capabilities need to be supercharged overnight?
That is the question leaders of the LIVEKINDLY COLLECTIVE, a global plant-based foods company, and CEO.Works, the "Talent to Value" firm, were discussing in late spring 2020. "Executive talent sharing" is the modern and practical solution they came up with to address the problem of scarce leadership talent in these unprecedented times.
Both companies are relatively young (less than 10 years old). Both entered their respective industries—plant-based food and human capital—as disruptive forces. And both companies, having anticipated society's emerging needs correctly, are growing rapidly. On September 17, 2020, Kees Kruythoff, chairman and CEO of LIVEKINDLY, and Sandy Ogg, founder of CEO.Works, formalized their agreement by announcing they will be sharing the talents of Kristen Baldwin in two roles critical to their organizations.
As global CHRO at the LIVEKINDLY COLLECTIVE, Ms. Baldwin will be responsible for connecting talent to value in a startup that is poised to become an "exponential organization" (that is, a company expecting a minimum 10X improvement in output over 4 to 5 years). Such growth is anticipated because, by 2040, the plant-based protein market will be worth anywhere from $90 to $470B.1 And the LIVEKINDLY COLLECTIVE of plant-based heritage and start-up brands—including The Fry Family Food Co., LikeMeat, OUMPH! and LIVEKINDLY Media—is the only company in the plant-based food sector to own and operate their entire value chain of production. The LIVEKINDLY COLLECTIVE has had the foresight to establish strategic partnerships with distributors and producers, even going so far as to invest in transforming traditional production facilities from meat to plant-based products. To scale their current portfolio of brands and rapidly increase capacity, the company's leadership team will be moving at an unprecedented pace in terms of securing additional rounds of funding, acquiring more startups, establishing shared infrastructure, and ensuring the right talent occupies critical roles across the Collective.
"The design of our talent-sharing arrangement with CEO.Works will not only allow us to tap into the innovative thought leadership and intellectual property of the firm," admitted Mr. Kruythoff. "It will also support Kristen—whose success is absolutely critical for LIVEKINDLY's rapid growth—with a network of powerful, seasoned mentors whose judgment I trust."
Meanwhile, at CEO.Works, Kristen will be bringing the firm's Talent to Value methodology, tools and practices to established client organizations in her role as senior partner. What she learns while applying this leading-edge thinking and while making talent-to-value connections in diverse client engagements can be brought to bear in designing and filling critical roles in the LIVEKINDLY COLLECTIVE and its value chains. And that is not all. What she and LIVEKINDLY learn while applying Talent to Value in their startup environment can inform the CEO.Works team as they evolve the firm's offerings.
Sandy Ogg sums up this collective win/win/win as "…the multiplier effect inherent in the design of this executive talent-sharing agreement."
In his words, "LIVEKINDLY will benefit from access to our IP and our team. We will benefit from having Kristen contributing to our clients and bringing back her insights to add to our ever-evolving understanding of the relationship between talent and value. And Kristen will win by becoming an even more valuable talent than she already is."
Don't be surprised when you hear that other high-powered talents have been hired under similar arrangements at LIVEKINDLY or CEO.Works. Executive talent sharing will be key to accelerating growth in a sustainable way.
Talent sharing is our future.
---
NOTES
1 Jefferies Thematic Research: The Great Protein Shake-up? September 17, 2019. Accessed online August 10, 2020 at https://www.jefferies.com/CMSFiles/Jefferies.com/Files/Insights/The_Great_Protein_Shakeup.pdf.
2 "Global Plant-Based Food Company LIVEKINDLY Launches $200M Investment", BusinessWire, March 11, 2020. Accessed online August 24, 2020 at https://www.businesswire.com/news/home/20200311005184/en/Global-Plant-Based-Food-Company-LIVEKINDLY-Launches-200-Million#:~:text=With%20these%20investments%20and%20an,entire%20value%20chain%20of%20production.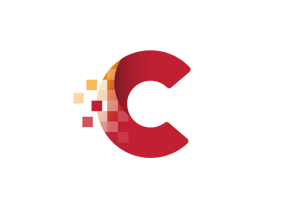 The CEOworks Team
Articles created by the CEOworks Communications Team are based on content from Sandy Ogg, Sumeet Salwan, Shefali Salwan, and other team members.