">
Our mission here at CEO Works is to help enterprises around the world achieve Talent to ValueTM.
Talent to Value is the game-changing talent management practice at the heart of our firm. "Achieving talent to value" is a matter of, first, dynamically and iteratively connecting the organization's ambition to five to seven value hotspots; second, connecting these value hotspots to activity systems and the vital few critical roles that drive value delivery; third, "clicking" the right talent into each and every one of these forty to fifty critical roles (what we call role•talent combinations); and, finally, washing out the execution risk through a precise transformation framework.
Since situations change and value agendas shift, an organization's critical roles will change and shift as well. Hence, the need for a dynamic and iterative way to ensure the right talent stays connected to the enterprise's critical roles. Sustaining value delivery depends on a regular refresh of the Talent to Value framework. Therefore, we have chosen to empower our clients and their teams with the right digital tools that encapsulate our intellectual property and facilitate the Talent to Value refresh.
Enter Shajan Koshy, the newest addition to our international team.
As Sumeet Salwan, co-founder and Global Head of Advisory at CEO Works, noted, "We are privileged and excited to have this former IBM partner and investment syndicate founder joining us now. Not only does he understand value, value creation and digital transformations, but he is also immersed in the world of startups."
Shajan, in his role as Global Head of Digital, will be digitizing all of the firm's intellectual property, as well as providing strategic and advisory services to clients in a few select industries. He believes that, "When it comes to translating an innovative process to a platform, if you don't know the domain and the frameworks involved, your understanding will limit what you build. Being able to run advisory and capability projects with clients while, at the same time, building the CEO Works digital platform will allow me to create an architecture conducive to the ongoing evolution of the firm's intellectual property."
Mr. Koshy's sweet spot lies in thinking at the convergence of capital, strategy and technology. From 2015 to 2020, he drove enterprise transformations underpinned by cutting-edge, end-to-end platforms, many of which involved blockchain, artificial intelligence/machine learning, at scale automation/robotics and advanced analytics, for IBM's client CXOs and the startups he was advising. These solutions helped launch new plays, revitalize growth, and drive overall profitability in diverse industries. Previously, as VP and Business Leader at GE Capital International Services (now Genpact), Shajan drove multiple transformation projects across 40+ clients in ten industries while managing his P&L responsibilities for the North American delivery centers. Earlier, as VP of Operations at Genpact India, he led digital and process transformation cost reduction programs for GE's industrial businesses. His early career as an engineer was spent managing supply chains and owning productivity and Kaizen rollouts at Tata Motors.
Shajan founded a syndicate of over 100 investors from around the world. He also shares his technological know-how and leadership as a board member and an advisor/investor to founders of more than a dozen startups.
"In startups, the connection between talent and value has always been very visible to me," Shajan shares. "Whenever or wherever that connection breaks, there is a big risk to the capital invested. Joining CEO Works, a firm that helps clients in both the corporate and PE worlds connect talent with value delivery, is very energizing."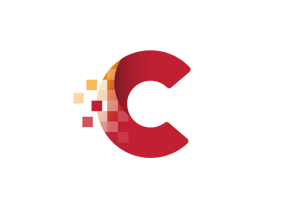 The CEOworks Team
Articles created by the CEOworks Communications Team are based on content from Sandy Ogg, Sumeet Salwan, Shefali Salwan, and other team members.