What private equity firms need—now more than ever—are great HR leaders who have led the work of value creation and built businesses around the world. Joydeep is one of those rare people.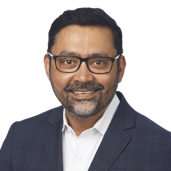 We at CEO Works are pleased to announce Joydeep Mutsuddi, the firm's newest senior partner. He is a seasoned HR practitioner with over 25 years of experience leading companies in Asia, Europe, and North America, comes to CEO Works after serving as Executive Vice President and CHRO of BrightSpring® Health Services, a KKR portfolio company. Joydeep has already begun working as a global talent advisor with our private equity clients.
"In the world of Talent to Value, Joydeep is a unique talent himself"
"In the world of Talent to Value, Joydeep is a unique talent himself," acknowledges the firm's founder Sandy Ogg. "He combines the judgment of a great HR professional with success in global strategy roles. He has led a portfolio company managed by one of the world's most reputable PE firms, plus he has brand-name corporate experience. He's global and he loves data analytics.… Bottom line: he's ideal for our clients."
Mr. Mutsuddi brings his dual background in human resources and business leadership to the work of Connecting Talent to ValueTM. At BrightSpring Health, Mr. Mutsuddi focused on the integration of two large companies, along with several tuck-in acquisitions, to create a leading comprehensive service provider with over 50,000 employees serving over 300,000 people across North America every day. He simplified the operating system, aligned people programs to strategy, and developed HR's data analytics capability. In partnership with the CEO, the board, and leadership, he also guided choices on leadership selection and talent allocation to create accretive value.
Mr. Mutsuddi developed his ability to make considered decisions in these areas during his 18-year career with Becton Dickinson (BD), a $17B global medical technology company with a workforce of 65,000 in 190+ countries. At BD, he played a critical role in scaling the company through a series of large acquisitions that more than doubled its value. Over three years, he created significant value by driving functional alignments in global manufacturing, supply chain, organization design, capability and governance. He also successfully incubated several early-stage technology initiatives until they were established as successful commercially viable businesses.
Earlier in his career, Mr. Mutsuddi honed his talents in HR leadership at three multinational academy companies. As Senior Manager of HR with The Coca-Cola Company in India, he demonstrated an innate ability to rapidly scale an organization from 200 to 12,000 employees while integrating multiple bottling companies. At General Electric and Citicorp, he developed a strong foundation in talent acquisition, talent retention, performance management, and business growth in a fast-changing, hyper-growth environment.
"CEO.works has demystified the role of talent in realizing the shortest path to value."
— Joydeep Mutsuddi
"The Talent to Value company has already positioned over 200 companies and their talent on that fast track," acknowledged Mr. Mutsuddi. Clearly, the quality of practitioner talent here at the firm has led to rigorous implementations of practical solutions that work exceedingly well in the real world. I am thrilled to be here, especially at a time when we deploy our digital solutions. I look forward to expanding the positive impact we have on customer outcomes and their valuable talent."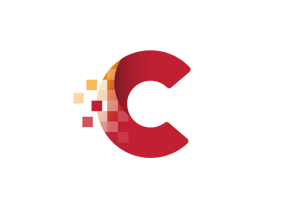 The CEOworks Team
Articles created by the CEOworks Communications Team are based on content from Sandy Ogg, Sumeet Salwan, Shefali Salwan, and other team members.