C-suite leaders have been inundated by the practical problems they are facing in the wake of COVID-19. Many have had to completely rethink what matters to their business and adjust their operations accordingly. In the initial turmoil of the pandemic, many people became more amenable to change. Now some individuals are insisting, "Everything will be different." Such desire for sweeping change, while it may be based in good intentions, noble aspirations and opportunistic thinking, is not always realistic.
I have been a Chief HR Officer for many years and, in my view, we do not have to change everything. But we do have to proceed with caution and keep two questions in mind as we decide, along with our CEO and CFO, what changes to initiate in our organizations.
Has there been a shift in how our company creates value? If so, what do we need to change in our people management?
Value First
Your company exists to deliver value to an ecosystem of stakeholders. For your customers, it creates products and services. For your suppliers, it creates demand for their resources; for distributors, it creates a supply of goods. For your employees, it creates opportunities to work, earn money, and contribute to society. For your shareholders, it creates a return on investment. The net result of this inter-related exchange of value ends up being reflected in how your business is valued by all players in the ecosystem.
Today, the priorities of each of these stakeholder groups is shifting in response to the disruptions triggered by the pandemic. What your company does to generate value for each of them may—or may not—need to shift as well.
A pharmaceutical company could suddenly be hiring a cadre of coronavirus specialists, setting up new distribution networks, and ploughing significant investment dollars into R&D. At the same time, they could be ramping up production of OTC painkillers in response to increased consumer demand.
A meat producer could be strengthening its relationships with farmers, directing extra funds into PPE, and offering free antibody testing to their workers. In facilities where the virus is detected, shut downs allow third-party providers to come in and implement extensive disinfecting procedures; laying off employees allows them to qualify for social assistance; and transparently communicating timelines and protocols for reopening to suppliers allows them to adjust their operations accordingly.
People Priorities
Every stakeholder group in your business ecosystem is important. And, yes, it is tempting to try to be everything to everyone. But there is only so much we can do. There are some administrative activities which we must continue to service our employees. Above and beyond this, it is much easier to facilitate and accelerate value creation when we in HR stay focused on three outputs that generate value.
1. Performance
Maximizing people's contributions to the value agenda is not only part and parcel of performance management. It is also the pivot around which everything else moves. To keep individuals focused on the line of sight between their priorities and company performance, the ongoing conversation of a manager with their reports should be about three questions:
What am I supposed to be doing that drives company performance right now?
How well am I doing that?
What should I change?
Any shifts in how your company creates value should show up here at the individual level as changing priorities and/or new work.
2. Continuity
Sustaining value creation is a matter of preserving your organization's ability to execute strategy. Focusing on a limited set of capabilities that distinguish you from the competition will always be a business priority. However, in a world being hit by waves of disruption, value continues to shift, sometimes at the speed of light. The second priority, therefore, must be preserving continuity in your key roles. That is, you need to ensure your succession plans for those roles are always up to date.
Which roles are critical to delivering the company's value agenda today and tomorrow?
In turbulent times like these, it is better to pinpoint exactly where it is absolutely essential to have these succession plans in place.
3. Capability Building
In an organization of significant size, many different types of work, requiring many different capabilities, may have to be done at various times and in various locations to execute the business strategy. Given the current situation, executing a comprehensive organization-wide buildout may very well not be feasible. Yet there is a limited set of capabilities that distinguish your company from its competitors. These capabilities, tightly linked to value creation, are the ones you should focus on. Leadership as a capability will often be part of this limited set.
It is all too tempting to get lost in the multitude of things that call for your attention and that you wish to take on. Yet only a few things truly drive value creation and company performance. Those constitute what really matters. So, reconsider any activity that does not put value first and does not lie within these three people priorities.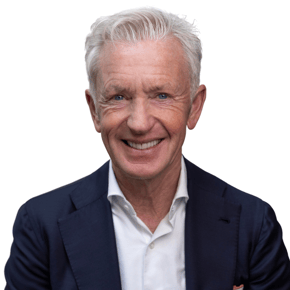 Hein J.M. Knaapen
Hein is an internationally recognized expert on HR innovation, talent development, and organizational capability building. As an advisor and mentor, he aims to guide leaders toward maximizing the return on their talent investments.