Hein J.M. Knaapen
Managing Partner - Europe
Hein has over 35 years of leadership success in designing and implementing talent strategies as critical drivers of business performance. He has a proven track record of partnering with leaders to generate value. He brings deep experience in large-scale business and HR transformation through value-oriented talent and leadership development. His specialties include change management, organization restructuring, people strategy, and executive leadership effectiveness.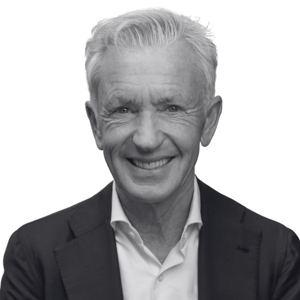 Creating Value Through People
Hein served as the CHRO for ING Bank in Amsterdam, where he was responsible for the company-wide HRM and People Strategy for over 53,000 employees across 45 countries worldwide. Hein designed and implemented the bank's people agenda, HR Unite, forming its Employee Value Proposition as an integral component of overall business strategy. This successful initiative focused on capability building, leadership development, and performance management which reduced the cost of the HR function by about 20%.
Hein is currently a member of the supervisory board for Coca Cola Enterprises in the Netherlands and has held board positions that include LTP Amsterdam, The National Touring Opera, and Talent to the Top — a Dutch diversity foundation. His numerous areas of expertise include Human Captial Management, Strategic HR Innovation, Succession Planning, Stakeholder Relations, and Precision Transformation.