Ever since my first day at work, I've been aware of the importance of leadership to making things happen in time. As a Coast Guard line officer back in the 1970s, I witnessed the impact of a leader's decisions in life-and-death scenarios on a daily basis. More than once, I found myself wondering what lives might have been saved if I could have seen the bigger picture sooner and mobilized our team to be a bit sharper, a bit more faster and agile in their responses. For the last three decades, I've seen that it's the same in business.
Leaders cause execution at speed.
Today, we are all in the midst of a perfect storm of change. We are now looking to our CEOs to do much more than just deliver a healthy bottom line. We look to them to lead us through the unpredictable, the complex, the disruptive. We want them to think bigger and to transform our organizations and systems fast. We count on them to bring us together, inspire us to move even faster, and energize us to do whatever it will take to deliver long-term social and economic value.
I've worked closely with CEOs from around the world for most of my career and I know their work—this work that is critical to our future—has become much bigger than one person. As you know, I made a key change in January 2016 to dedicate more of my time and energy to serving CEOs and my fellow CHROs. This key change didn't go unnoticed.
Enter McKinsey & Company.
I had come across an article in HBR by Ram Charan, Dominic Barton (global managing partner of McKinsey) and Dennis Carey (chairman at Korn Ferry) back in July 2015. "People Before Strategy: A New Role for the CHRO" made the need for CEOs, CHROs and CFOs to meet corporate challenges together clear to HBR readers—and reinforced what I had been seeing. I published my book /move: the CEO's Playbook for Capturing Value in October. That book ended up in the hands of key people at McKinsey and began a conversation with the firm that reached its conclusion in December 2016.
I'm pleased to announce that my firm, CEO Works LLC, is partnering with McKinsey & Company. This will enable us to bring our collective insights and capabilities together to serve three distinct client groups and needs with greater scale and impact:
CEOs, CFOs and CHROs trying to link talent to value and realize the full potential of their interdependent roles
PE firms looking to utilize CEO Works methodologies to drive talent-led value creation
CHROs globally who are trying to adapt themselves and their team to an "HR 3.0" world.
Over the past few months, we've had the opportunity to see up close whether McKinsey's reputation is warranted—and I tell you it is. The McKinsey focus on client impact, rather than profit and loss, resonates with everyone at CEO Works, as does the firm's high professional standards and inclusive meritocracy.
We are excited to partner with McKinsey to do this work. This extraordinary 90-year-old firm, which operates in 22 industries in over 60 countries, has already been working with us on a few select client engagements. A core team from the global organization practice has simultaneously been helping us codify and integrate our original thinking and methodologies into their extensive suite of scalable leadership solutions. We look forward to implementing these solutions with many more leaders around the globe and, together with all our clients, thinking bigger and moving faster.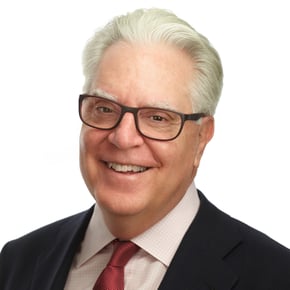 Sandy Ogg
CEO.works' founder, Sandy Ogg has spend 30+ years working and learning with CEOs around the world. His experience and the insights he's gained through this work have informed the CEO.works methodology.