Business as usual doesn't work when it comes to Mobilization. That's because mobilizing your company to deliver a significant increase in value is a hybrid sport. Its integrated goal: build a better business while you aggressively create and capture new value.
Like team sports, Mobilization calls for talented players who can take specific calls and run with them, tackle opposing forces head on, and collaborate with their teammates to score in a game of transformational proportions. A very unique team of leaders who thrive on speed and intense, sustained gameplay.
Is your leadership team capable and ready?
KNOW • This is the major leagues. And talent at this level is not a uniform commodity. CEOs sometimes learn too late that one or more of the players they have on hand are not up to this game. A costly error in judgment for them and their company. The right player lineup is essential to winning.
What can a CEO do to secure the best leadership lineup possible?
DO • Connect talent to value. Start with the value you want to create and capture. Break that figure down into the critical roles and actions needed to deliver that total. List these jobs in rank order. Then, and only then, look at your players to assess who the right people are to lead these plays.
Your work here as CEO is about staffing (a.k.a. investing in people who can get the jobs done you need done now).
You're heading into a period of fast and furious play. The list of people you assign to those critical leadership jobs—your Leadership List—must boost everyone's confidence in the ability of the company to mobilize. Now is the time to face the reality of your company's leadership capacity.
This isn't just about filling the top of house with people who demonstrate all the attributes of excellent leadership. This is about looking for individuals, both inside and outside the company, to fill your specific role requirements who also:
Have already been where you are going
Play well with their teammates
Can follow your playbook and, at the same time, won't hesitate to tell you where, when and in what ways it's not working
Demonstrate the "change and grow fast" mindset so indispensable during a period of accelerated growth
Gather evidence that each person you are considering for a specific role can get the jobs done that the role requires. Look for proof of ability and capacity. Listen for the right cultural and personality fit: you want people who will work with their peers and the organizational culture, not against them. Be aware that anyone you decide to keep on board conditionally will need to be monitored.
Come up with a creative configuration of the best available players you can afford. Then offer fair compensation to your top contenders, bearing in mind market conditions and the results you need them to deliver. Keeping your value agenda front and center in this way as you pull together your leadership lineup will help ensure you hire for where you want to be, rather than where you are now.
Want to learn more about the subtleties of designing and filling your Leadership List? Check out /move: The CEO's Playbook for Capturing Value.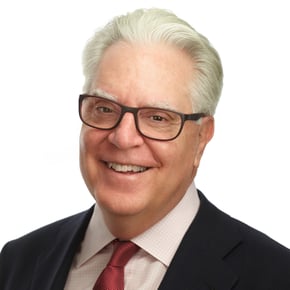 Sandy Ogg
CEO.works' founder, Sandy Ogg has spend 30+ years working and learning with CEOs around the world. His experience and the insights he's gained through this work have informed the CEO.works methodology.