In 2004, George Stalk Jr. of Boston Consulting Group noted that, "Companies join and fly off the Fortune 100 list faster than ever before."1 While much has changed in the world since the beginning of this century, the radioactive decay of competitive advantage that kills successful companies has not. Astute CEOs, therefore, know they must play hardball to win. They must run their organization smart and hard. Focus everyone on increasing market share, margins, and growth quickly. Prepare to attack competitors, either directly or indirectly.
As CHRO, your strategic role in all this is to reimagine the organization from a talent perspective and make sure people are ready to move quickly.
As Jason Jennings said, "It's not the big that eats the small; it's the fast that eats the slow." In my experience, you've got to know precisely when, where, and how to shift focus—fast—if you want your company to win.
SHIFTING FOCUS AT FRITO-LAY
I remember back in the early 1990s when the salty snack business of Frito-Lay®, a division of PepsiCo, was under attack by Anheuser-Busch. While Frito-Lay had been expanding into cookies and crackers, Anheuser-Busch had been sliding its Eagle brand snacks onto the shelves of supermarkets and liquor stores. Roger Enrico had just taken Frito-Lay's helm, and, fortunately, he understood that we had to get the company ready to play hardball. (I say "we" because I was part of the HR team then).
Frito-Lay's competitive advantage was its size, brand strength, and position as a market leader. But people had become complacent. To leverage that advantage, we had to replace complacency with a hunger for every last morsel of market share to be ours. We did this by intentionally instilling an intense and demanding focus on value creation in the business.
1. PRODUCT QUALITY • Consumers were telling us our chips were inferior to Eagle's: the texture was bad, the seasoning inconsistent, and the number of broken chips per bag was too many. Enrico demonstrated how to revive everyone's commitment to making quality a reality: in one memorable meeting, rather than let inferior ingredients go into our products, he literally had $30M of potatoes buried in the ground.
2. UNIT COST • To win, we must be the low-cost competitor on a per-unit basis. Due to our size and scale, no one could price below us when we focused the business on salty snacks. So Roger cut out the cookies and crackers. To fully regain our competitive advantage, we would also have to trim more "fat" from our costs.
3. PLACEMENT • Sales and market share had only one direction to go: up. So our new mission was to "Take Back the Streets" and have a bag of tasty chips within arms' reach of every man, woman, and child in the United States. We concentrated our salesforce and our 10,000 route drivers on filling the nation's salty snack aisles with Frito-Lay products to the point that they were obsessive about owning every last foot of shelf space.
4. POWER • Roger chose leaders who demanded teamwork and delivered results. He made it clear we were ONE company instead of what he called "a collection of princely fiefdoms" and that we would win together by collaborating and combining our forces to powerful effect.
The talent allocation strategy behind this game of hardball? Simplify the organization by focusing on value.
To deliver Frito-Lay's new mission, we shifted our efforts in HR to driving a transformational impact on the business by proactively building capabilities. We created a plan based on demand for talent rather than supply that would organize the company for value creation, protection, and delivery.
Frito-Lay would be doubling down in R & D, sales, and marketing. So in each of these areas, rather than look to the hierarchy and our existing supply of talent, we identified the roles scattered throughout the organization that would be critical to the transformation. We also identified roles that would not provide value in terms of achieving the mission, including redundant layers of management and excess operational "fat" at HQ.
What happened next was a question of opportunity. We announced the first corporate lay-offs in the company's history—and reallocated those funds to improving product quality, pricing, placement, and distribution. We hired more salespeople to reclaim the chip aisles in supermarkets and even had some of these new employees stay full-time at the largest ones, continuously restocking the shelves with Frito-Lay products.
Our swift refocusing on value delivered astonishing outcomes. In five years, Frito-Lay increased its domestic market share from 38% to 55%. By 1996, it had also acquired all of Anheuser-Busch's manufacturing capacity in the U.S. In fact, the demise of the Eagle snack business was so dramatic that Frito-Lay was investigated—and cleared two years later—by the Federal Trade Commission for anti-competition practices.2
ORGANIZING FOR VALUE TODAY
That was then. This is now. Where do you as a CHRO need to put your focus today to be successful tomorrow? Taking care of talent management, compensation, training, and development is all well and good. But you have much more to consider. As Sergio Ezame, the Chief Talent Officer at Netflix recently said:
"You need to understand your industry and how to make money in your company extremely well…There's also something about quick contextual judgment…cycles are really short these days. Things happen very, very fast. Netflix was growing 30%, and now we're in a new phase super fast. You need to readjust the whole thing. So how CHROs can quickly pivot and balance data and intuition is important."3
If you start thinking critically about our profession's future, you realize we can only drive the HR function forward and make quick pivots by directly linking what we do with value creation. This calls for a value-centric

mindset

and a new value-based

toolkit

.
Instead of supplying talent, we will focus on linking talent to demand in the business. Instead of creating programs, we will differentiate the organization to create value. Instead of struggling to keep attrition under control, we will build frontline capability to deliver value. Instead of managing a bureaucracy designed to control cost, we will understand where investments in our workforce will create competitive advantage and value.
As for the toolkit, I have been practicing Talent to Value, a value-based approach to talent management conceived by Sandy Ogg and developed at the firm CEO.works for the past few years. More and more CHROs and senior HR professionals have expressed interest in not only implementing this methodology at their companies but also in nurturing a value-centric mindset and developing their own talent strategy to efficiently organize their company for value creation. If you are among those interested in learning about and harnessing this capability, the Talent to Value Academy's Signature Program has new workshops scheduled in 2023.
Contact us if you or your C-suite colleagues are interested in understanding how this program could help you and your organization win by playing hardball in HR. We would be happy to answer your questions and get you started on the path to connecting talent to value.
---
NOTES
1 George Stalk, Jr. and Rob Lachenauer, "Hardball: Five Killer Strategies for Trouncing the Competition," Harvard Business Review, April 2004. Accessed November 26, 2022, at https://hbr.org/2004/04/hardball-five-killer-strategies-for-trouncing-the-competition.

2 Nikhil Deign, "U.S. Probe Into Frito-Lay Ends Without Charges Being Brought," Wall Street Journal, December 22, 1998. Accessed November 26, 2022, at https://www.wsj.com/articles/SB914284737896229000.

3 Marc Effron interview of Sergio Ezame at Future of HR 2022. Accessed December 1, 2022, at https://bit.ly/3XJjZoV.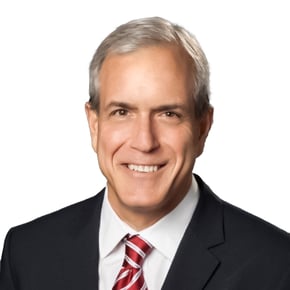 Bill Allen
Bill Allen, Senior Partner with CEO.works, has spent 20 years in CHRO roles with three listed companies (AP Moller-Maersk, Macy's Inc., Atlas Air Holdings). This Fellow of the National Academy of Human Resources has lived nearly one-third of his career outside the United States and counts his corporate "hometown" as PepsiCo.