By Joydeep Mutsuddi & Megan Blouin
Value creation is tough business.
The success rate of business transformation has not exceeded 30 percent for years. Even under the leadership of a strong CEO and Top Team, companies often fall into the trap of 'think big; start big', which can easily lead to slow-arriving results, complicated transformation management, and employee burnout.
Leaders often ask us the same few questions. How do we improve transformation rates? How can we use evidence-based decisions to assess risk and execute at pace?
We've learned that successful business transformations follow a common process:
Focus first on the most critical initiatives to accelerate value creation

Allocate the right (not just the best) talent in the right roles at the right time to those points of value creation

Understand the risk to value driven by role design and the readiness of the talent in the most critical roles

Mobilize risk mitigations in sequence and bite-size chunks.
Three Leaders, One Solution
We recently worked with three distinct leaders who wanted to drive faster, better, sharper value realization in their companies. Despite their differences in leadership style, tenure, industry, and goals, they were all able to effectively leverage Talent to Value™ to drive business transformation. Read on to find out how they did it.
Download and read the detailed case study here.
Meet the Leaders
Two of our business leaders had only 1.5 years in their roles, and one was a tenured CEO. Their industries spanned energy, global industrials, and consumer products. Although their specific goals for growth varied widely, they shared four common needs:
All had a burning desire to exceed their own ambition in a short period of time with the lightest possible intervention.

They wanted a clear and objective assessment of team readiness to deliver the ambition.

All were keen to ensure alignment across the most critical roles that would execute the ambition.

The ability to identify the most impactful solutions, de-risk, and measure impact was paramount.
What Leaders Do to Drive Success
We facilitated the process where the three leaders and their teams learned what they needed to do to achieve or exceed their value ambition. One CEO exceeded 100% of a three-year ambition in just 18 months post-engagement. Another is on a strong trajectory to improve their value measure by multiples of $Bn. The third leader addressed more than $50M of risk in two months post-engagement and is on the way to double EBITDA in three years.
Through the lens of thinking big, starting small, and moving fast, we have outlined these 5 guideposts as central to driving transformation success:
1. Drive alignment; it multiplies impact. Intentionally driving alignment on specific value-creation opportunities within leadership teams is critical.
2. Rapidly advance the readiness of Leadership. All three leaders realized that they had to get the role-talent fit in their leadership teams right as quickly and pragmatically possible. Changing the talent is only required in severely mismatched cases.
3. Look for value beyond the hierarchy. Significant value creation is often embedded in roles deeper in the hierarchy. On average, greater than 80% of the value creation accountability was embedded in roles two to three levels below the CEO.
4. Develop a clear understanding of risk to drive fewer interventions for a higher impact. Based on a detailed and specific analysis of organizational risk, each leader prioritized just 4-5 systemic interventions, which enabled focus and speed to value.
5. Understand that value creation is a dynamic activity system. Processes, systems, and talent require continuous retooling and governance to drive new sources of value creation as strategic priorities evolve.
Talent to Value
enabled success for these three leaders through a 'think big; start small; move fast' approach. How might it deliver the same for you?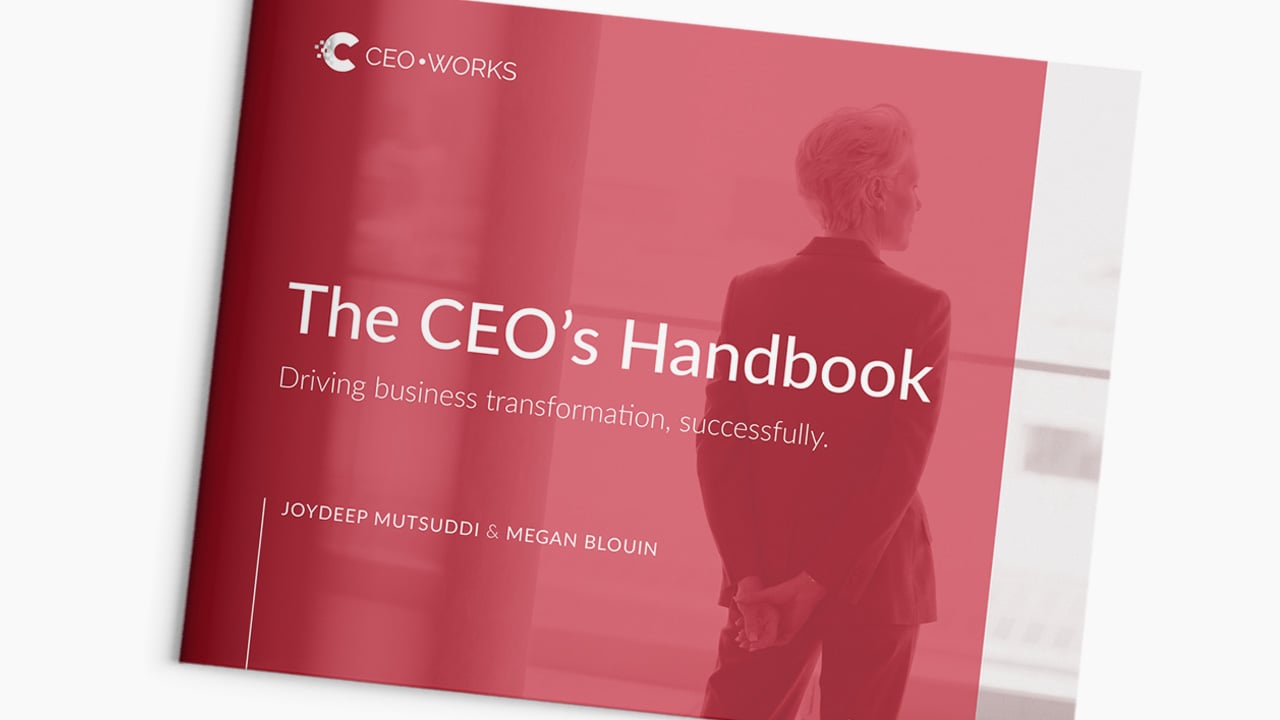 For a deeper look at these leaders and their stories, download the detailed case study here.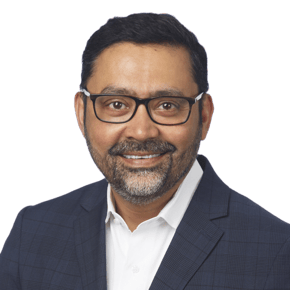 Joydeep Mutsuddi
Joydeep has garnered tremendous trust with partners and peers for his "business first" approach, keen eye for talent, and confident coach-like presence. His legacy? Virtuous cycles of growth driven by integrated, transformative interventions that align talent and strategy, efficiently deploy capital, and create winning workplaces.