Tim Burns stands out for his strategic acumen and ability to transform executive aspirations into real-world results. With 20 years of experience in financial services, B2B SaaS, and healthcare in key markets from Toronto to Melbourne, and a proven track record of over 40 engagements, this former McKinsey consultant excels at synthesizing and applying best practices across industries.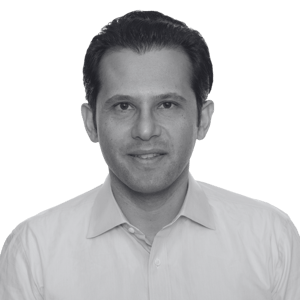 Tim brings a global perspective to CEO.works, honed through engagements in cities like New York, Amsterdam, London, and Singapore. Notably, with Achievers, a Toronto startup focused on employee recognition, inclusion, and rewards, he played a significant role in strategy and product, stepping in as interim CFO. During this time, and in partnership with the CEO, he raised a Series A round, leading to a successful acquisition that exceeded its valuation by more than a factor of ten.
On the consulting front, Tim's projects are diverse. They range from crafting a 5-year strategic plan for
a $100M ARR tech company to setting up a change management function for a hospital system of 20,000 personnel. Another notable project was his involvement in reshaping the IT strategy for a Canadian bank's $800M/y infrastructure tech unit.
Tim holds a Bachelor of Science degree in Systems Design Engineering, with a concentration in Management Science and Speech Communication from the University of Waterloo, and a Master's in Business Administration with distinction from INSEAD. Tim enjoys pool games, sailing, workflow innovation, and exploring new thought tools outside of work.