Michael Barriere
Senior Partner
Michael is a former McKinsey partner and four-time Chief HR / Talent Officer (Walmart, Alcoa, NY Life, Citigroup) who knows how to build the leadership capabilities that enable global businesses to create value and increase profitability. For 25+ years, he has combined the formulation and execution of innovative growth initiatives with a disciplined process for increasing the number of exemplary performers in critical value-driving roles.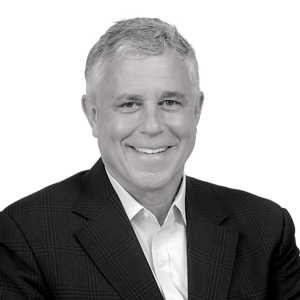 Michael comes to CEO Works after leading McKinsey's global platform for linking talent to value. For five years, he oversaw the alignment of top teams with the value agenda, identifying critical roles and filling those roles with best-fit talent at over 50 companies spanning retail, manufacturing, healthcare, and financial services.

Previously, while Chief Talent Officer for Walmart, Michael coached and advised high-potential executives and accelerated the development of the top 100 NextGen leaders, enabling the enterprise's business strategy while effectively improving the slate of "ready now" candidates for the top 50 critical roles. As CHRO at Alcoa, he developed and applied predictive analytics that linked the compensation of executives to employee engagement, diversity, workplace safety, and sustainability goals. As Senior VP of HR at New York Life Insurance, he prepared the company for entering into more complex business markets by
designing and implementing a talent assessment and planning process that closed key gaps in the top 100 critical roles.
In various senior executive positions at Citigroup, including CHRO for Citi Private Bank, Michael translated factors that differentiate top-tier performance in critical roles into competency-based processes, which became the criteria for talent selection, development, and rewards lauded across the global Citi organization for their impact on the bottom line. Early in his career, Michael created an assessment process for determining critical business success factors and leadership practices for PepsiCo, which drove its talent acquisition, development, and retention strategies.

Michael holds a Ph.D. and an MA in Industrial/Organizational Psychology (Hofstra University), an MBA (Wharton), and a BS in Engineering Science (Hofstra), as well as certifications in executive coaching (ICF, Newfield Network).