Lori has spent 25 years on the "people side" of organizations. An experienced, energetic leadership professional, she has a history of success driving performance-based initiatives across organizations large and small. Lori's strategic thinking and pragmatic problem-solving approach enable others to work through human capital and organizational challenges in pursuit of an actionable talent-focused solution.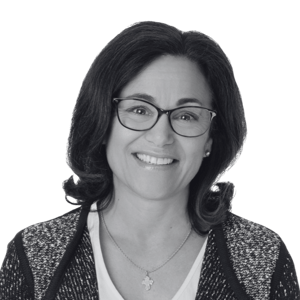 Prior to joining CEO.Works, Lori held a number of talent management and leadership development roles throughout her career. Most recently, Lori served as the Director of Talent Management, Development, and Acquisition at Parker Health Group, Inc. In this role, she led the organization's initiatives on multi-level recruiting and hiring, engaging and retaining employees, and developing succession planning for key talent. Prior to Parker, Lori was a corporate training professional at Bristol-Myers Squibb, where she developed and delivered action-learning programs to build management capability across the enterprise. As part of the HR function at BMS, Lori worked collaboratively across the business units to support people-based initiatives with custom learning solutions to drive business outcomes. Originally trained as a management consultant, Lori spent the early part of her career with Dove Associates in the organizational development and effectiveness practice.
Lori has an MBA and an Executive Coaching Certification from the Harvard Business School. Also, she served as a Research Associate at the Business School, where she wrote 8 case studies which are published individually and compiled in the book "Managing Change." Lori graduated cum laude with a BA from Wellesley College in Economics and Spanish, where she studied abroad in Cordoba, Spain. Lori earned the certification of SHRM-CP from the Society of Human Resource Management, where she is a credentialed professional to implement policies and strategies, serve as a point of contact for staff and stakeholders, deliver HR services, and perform operational HR functions.