Kristen Baldwin, a Senior Partner at CEO.works, also serves as Chief People Officer at Selecta Biosciences, a biopharmaceutical treatments company. She has spent over a decade in senior HR roles at pharmaceutical and consumer goods companies. Kristen recently served as global CHRO for The LIVEKINDLY Collective, a high-growth plant-based foods company. Earlier career experiences with Arthur Andersen, Empower Solutions, Hitachi, and Accenture involved her in large-scale business consulting engagements in the life sciences, communications, manufacturing, finance, and software industries.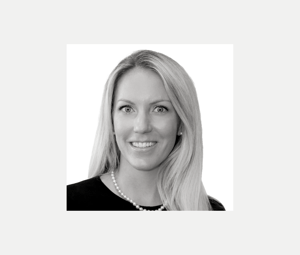 A natural leader in Human Resources.
As the Head of HR for the Pharmaceuticals Americas division at Bayer, Kristen led the team of 22 HR Business Partners who managed the 7,000 employees that drove the $6B business. While occupying the same role at the $3B Consumer Health North America business, she oversaw 10 HR Business Partners managing 1,600 employees. Working hand-in-hand with the President of the division, she led a commercial restructuring that turned around four years of negative growth within 12 months, implemented a high-performance culture initiative, and implemented the Talent to Value approach to identify critical roles.
Previously, while Senior Director of HR at Otsuka Pharmaceuticals, Kristen drove an organizational restructuring that put the right salesforce, systems and processes in place to support the Japanese company's transition from a single product to a portfolio sales model. As Director of HR Operations, she had earlier built the internal infrastructure and capabilities, as well as designed and launched the performance management processes, necessary to support this strategic transformation of the business.
Kristen's Latest Publications