Chris Gagnon
Managing Director of Capital
Chris focuses on partnering with private equity firms to accelerate the transformation of their portfolio companies using CEO.works' proprietary Talent to Value approach. His reputation for having built McKinsey's suite of digital business tools for their organization practice is surpassed only by his practical understanding of how to simultaneously accelerate speed to value and increase enterprise value.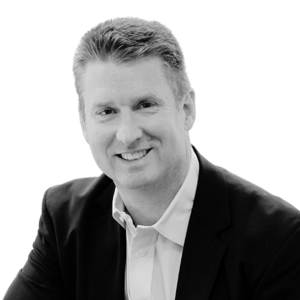 Chris made his mark as a senior partner at McKinsey & Company, bringing hard data to the soft topics of people analytics and organizational health and design. Between 2011 and 2021, he built and led the team of 250+ data scientists, psychologists, and developers who created OrgSolutions, the firm's largest, most profitable portfolio of digital solutions, including the Organizational Health Index, OrgLab, and People Analytics. As co-leader of McKinsey's Global Organization Practice, he served C-suite clients in private equity, finance, information services, and CG&S. He also guided global research into innovative approaches for developing fast, human-centric, tech-enabled organizations.
Previously, Chris spent a decade in the world of private equity, co-founding and later joining several different firms. During this time, he participated in all aspects of the business: raising funds and chairing the fundraising team; building diversified funds representing over $1B in investment capital;
sourcing and investing in various deals; working closely with operating partners; and serving on the board and executive committees of portfolio companies.
In the first decade of his career, Chris designed corporate change programs, divisional turnarounds, and Chapter 11 restructurings as a principal of McKinsey. He led firm-building initiatives in recruitment and leadership development, as well as the team that wrote the firm's 1996 codebook on corporate change, Real Change Leaders: How You Can Create Growth and High Performance at Your Company.
Chris holds an M.B.A. and a B.A. (Dartmouth). The Harvard Business Review and McKinsey Quarterly have published many of his articles on analytics, agility, leadership, and organizational health.