The Silent Killers of Speed and Innovation: Linear thinking and overcommitment
In a demand-driven economy, speed and quality matter. If your competitor can deliver a good solution within four hours, you'd better be delivering an insanely great solution in three. So don't get complacent about execution. Keep watch for these two opposing silent killers.
Linear thinking promotes stagnation and sluggishness.
When we think linearly, we look at things from within the same frame of reference, the same context, as we have in the past. We rely on what worked before as we try to derive a single compelling answer to each problem. We sort through and select from the options we can see and then work to gain consensus on our best solution. Linear thinking gives us, at most, a series of incremental process improvements and minimal increases in speed.
---
Growth in an exponential world calls for innovation at the speed of disruption. Fast innovation happens at the convergence of disparate contexts and ideas. Fast innovation calls us to think exponentially, to look at our products, our services and our execution problems from a variety of perspectives and to then derive an abundance of compelling possibilities. When we see what's in front of us newly, we can choose possible ways forward (instead of being stuck with the same old same old) and then experiment to find which ones work best.
Focus is key.
-Tim Cook, CEO, Apple
Overcommitment creates overwhelm and resignation.
Constantly working beyond capacity doesn't necessarily deliver the results you want. When people try to do too much all at once, they—and what they are doing—soon lose momentum and energy. Too many commitments has them jumping from one priority to another, shifting focus and only moving each thing forward an inch at a time. Eventually, they begin to doubt their ability to accomplish any goal. Success is, literally, elusive or impossible in this set up.
It is tempting to bite off more than we can chew. Don't get bogged down with trying to push too much through your organization too fast. Pay careful attention to the capacity of the key individuals, teams and groups in your company to fulfill their promises and deliver on your high-value initiatives. Monitor whether they have enough of the right resources, as well as sufficient time to replenish themselves. If not, look at whether low-value initiatives are distracting them. Check that you haven't piled everything on your "rock star". Unburden FAST teams of non-essential resources that are hindering their ability to move rapidly.
---
This excerpt is from my new book /grow: The CEO's Master Playbook for Coaching Value into Existence. Now available on Amazon.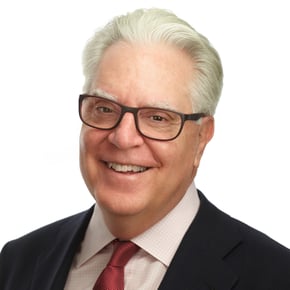 Sandy Ogg
CEO.works' founder, Sandy Ogg has spend 30+ years working and learning with CEOs around the world. His experience and the insights he's gained through this work have informed the CEO.works methodology.