We place a lot of value on CEO talent. So much so that they are becoming more expensive every year. Take into consideration the rapidly changing business environment and you'll find few of us can afford to hire the wrong CEO.
Look at the S&P500, for example. In 2014, median compensation packages for the heads of 338 companies reached a record $10.6M.1 Those pay packages were, on average, made up of 61% equity, 36% cash and 3% other compensation. That's a 0.8% increase over 2013 and the fifth year in a row that pay packages have risen.2
The difficulty in filling the role of CEO is there are more wannabes on the market, executive talents who lack the C-suite fundamentals and who aren't yet cut out for the job, than there are qualified candidates.
At CEOworks, we've found that looking at the following four questions can help clarify which candidates represent the best potential hires for your company.
1. What phase is your company in?
Organizations change over time. They go through phases, each phase requiring a different business model and a different type of person in the CEO role. The idea is to find candidates whose strengths match the phase you are either in or are about to enter.
You want the new CEO to bring in new jolts of energy and fresh ideas that match what you are up to.
So if you are losing your visionary founder, seek out someone who can fill those big shoes and bring a different perspective to the vision. Hemorrhaging? Look for a turnaround specialist to come in and fix it and put the basic house in order. Falling behind after being a winner for decades? Then search out someone who can explode the status quo to create a brighter future.
2. Where do you need to take the business?
One of the biggest mistakes boards and leaders make is in thinking the world is static. In reality, business is a very dynamic and competitive environment. Stick with what you have today and you can get blown out of the water. A disruptive technology or a smarter, faster competitor can offer customers a totally different experience that leaves them feeling more taken care of—and you lost in the dust.
Be clear about what the CEO must be able to handle in your industry and your operating environments.
Do you have to move your company in a new direction? Then assess whether your incumbent has the experience and connections, the qualities and characteristics the CEO will need to both lead the change in direction and navigate the new course. If you anticipate that your industry will be entirely different in two years, make sure you have someone at the helm who can handle that difference so the company can keep leading during and after the sea change.
3. What jobs will the CEO have to do?
The first two questions are your context for hiring. Now go for the content: identify the critical jobs that only the CEO can do. From there, discern what critical competencies and attributes those jobs will demand. There are any number of broad generic competencies, among them being strong communication and collaboration skills, any candidate must have.
Get specific about the leadership competencies and attributes your CEO will have to have to take the company from where it is to where you want to go.
Do you have a family-owned business that has fallen behind the curve but that could win big by being at the leading edge of the industry's technology? Then replace the incumbent CEO with a great operator, someone who is innovative enough to bring in the newest technologies and who can empathetically enrol people in a fresh vision. Plan to take the company public in the near future? Of the utmost importance will be your CEO's ability to garner trust—externally with analysts and investors and internally with employees.
4. What culture will best support where you want to go?
Culture can kill strategy. Ergo, a cultural misfit can kill your chances of success. If a candidate's skills and competencies match your specifics, then look for a fit with the organizational culture. Not the culture you have now, but the one you need to get you where you want to go.
You want someone who embodies the mindset, the values and the behaviors that, when perpetuated throughout the organization, will drive the execution of your strategy.
Assessing cultural fit can be the most intangible part of CEO selection. We have to put aside any charismatic personalities for the moment to see the real person. Metaphorically resorting to sticking our finger in the air to see which way the wind blows—and whether it's blowing in their general direction or not—won't help here. Nor will relying solely on values-based assessment tools. People are not numbers.
We find it best to synthesize and analyze various objective and subjective data points to make this critical assessment about culture fit. We ask questions that elicit the facts about what a candidate has done, how they did it, how they assess their successes and failures, and what have they learned from their mistakes. Answers given in an interview will always be, to some extent, guarded. So we compare what we have learned in these conversations with three things: what we hear in validation interviews, the results of unguarded psychometric testing, and our own extensive experience at successfully selecting and supporting C suite officers.
It may seem as if answering these questions and doing all this due diligence will slow down your CEO search and selection process. It may. Or it may not. There is only one thing for certain. When it comes to finding the right CEO, you can pay now—or pay later.
1 "Media heads rule ranks of best-paid CEOs"Steve Rothwell and Ryan Nakashima,Associated Press, May 26, 2015.
2 Equilar/Associated Press 2014 CEO Pay study. Equilar assessed data from 338 companies that filed proxy statements with regulators between January 1 and April 30, 2015. To calculate a CEO's pay package, Equilar and the AP looked at salary, stock and option awards, perks and bonuses. The study only includes chief executives who have been at the helm of their company for at least two years.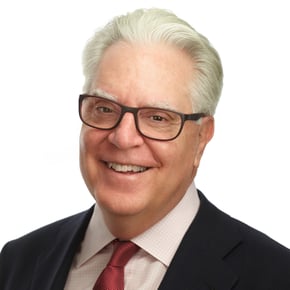 Sandy Ogg
CEO.works' founder, Sandy Ogg has spend 30+ years working and learning with CEOs around the world. His experience and the insights he's gained through this work have informed the CEO.works methodology.